Send Inquiry
Farmers achieve profitable results by using our Plant Growrth Regulator, Natural Plant Extract Against Thrips, Marvel - G, Amino Acid Chelated, etc.
About Us

Established in the year 1999, we, Utkarsh Agrochem Private Limited, are one of the renowned manufacturers and retailers of agricultural products. With offering wide variety of agricultural products, we are meeting different requirements of crop farming. The range we offer includes Ion Exchange Capacity Enhancer, Trichoderma Viride, Plant Faster Growth Promoter, Flowering Growth Promoter, Plant Growrth Regulator, Herbal Protection From Virus Infection and Double Combi EDTA Chelated are to name a few. In this competitive market, the standard of quality products supplied to the client's end defines the business. Keeping this in mind, we devote enormous attention towards assuring the quality of our products as supreme.



Most Popular Products
Rhizoz is a Nitrogen Fixing Biofertilizers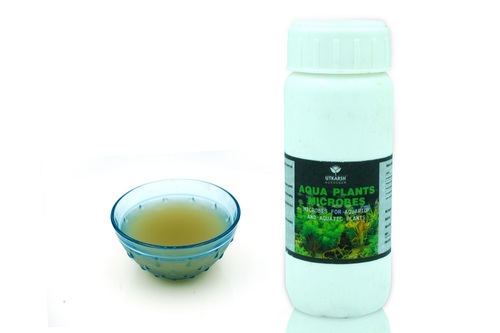 Microbes for Aquarium and aquatic plants Utkarsh Aqua Plants Microbes is a combination of various microorganisms which are beneficial for both aquatic system and aquatic plant.

Consultancy
At our company, we provide end-to-end solutions needed by farmers to grow the finest quality and high yield of vegetables, flowers and fruits. The solutions we provide best suit all the farms, from the ones where crops are grown at large scales to the ones at low scales. With the help of latest technologies and techniques, we render our customers the results as desired by them. This makes us the best
service provider
in this business line. The support of our well-qualified team in technical services and pre-sales reach out to our customers for providing them:
Horticulture farming consultancy
Banana farming consultancy
Papaya farming consultancy
Mango farming consultancy
Pomegranate farming consultancy
Sugarcane Farming consultancy
Infrastructure

The backbone of our company is our modern and sophisticated infrastructure where we have set up our spacious manufacturing unit for obtaining an extensive range of Natural Fungal Defense, Potassium Mobilizing Bacteria Bio Fertilizer and many more. Apart from our production facility, we have in-house research and development department, product testing and soil-water analyzing units that help us conduct our activities efficiently.
Quality

The ingredients we use to produce such a wide range of products are sourced from a selected vendor base and this is why we have maintained a good reputation in the market. Being a quality conscious company, we thoroughly test the quality of the products before finally procuring them from the vendors.
Vision

The main purpose and vision of our company with which we began our business journey is to help humans lead a quality life through quality agricultural products.
Core Values
The foundation of our company is based on the following core values:
Responsibility
Commitment
Continuous Learning and Continuous improvement
Demand Excellence
Environment Loving Company
We deal into non-toxic and sustainable products including 100% Organic Botanical Pest Control, Crop Fruit and Flower Enhancer and more that never harm any resources, be it water, environment, soil, etc.
Distribution Network
We have a wide distribution network that begins from our base and spreads across the nation to reach different customers from different geographical regions.